Submitted by Colorado Container on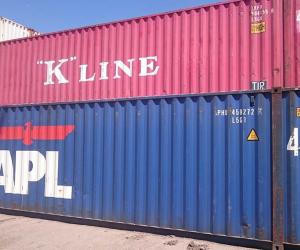 45' shipping containers provide a cheaper solution for your commercial and residential storage needs, and they're available in Denver (with a limited supply).
45' containers are 9'6" tall, making them a high cube, and 8' wide, giving an approximate storage area of just under 3,420 cubic feet! Originally, they're commonly used to transport furniture and large volume, light weight items like clothing. However, they're great for farm and ranch storage units because of the additional size available for machinery storage, or even filling them straw and hay for a water tight feed locker.
We have a regular supply of new and used 20', 40' and 40' high cube containers, as well as a rolling inventory of 45' storage containers. If you have any questions or would like more information on any type of container, or container related projects that you have coming up, don't hesitate to contact us.