Submitted by Colorado Container on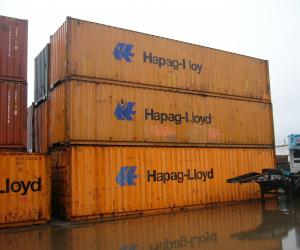 On special allocation, we have a retrun of 20', 40' and 40' high cube shipping containers priced to sell quickly! These are some of the cheapest prices we've ever seen in Colorado and don't expect the containers to stay around for long.
-1x 20' container - 2001 manufacture date - Orange
-10x 40' standard containers - 1996-2001 manufacture date - Orange, Red, and Blue
-1x 40' high cube container - 1998 manufacture date - Orange
If you have ever needed a strong, sturdy storage unit for your commercial or residential property, now is the time to contact us. Pictures are of the actual containers (some of them at least), and we can arrange an inspection if you'd like to check them out.
Shipping containers of all sizes are popular in Colorado for storing hay, straw, and animal feed, as well as converting them into cabins, portable offices, or prepper cabins.