Submitted by Colorado Container on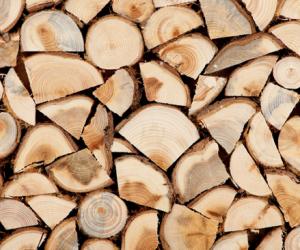 The summer is finally getting close, and a lot of people in the Foot Hills and Front Range are getting prepared for the dry summer that comes with it. Due to the new regulations on firewood storage being passed in the Foot Hills, we've been taking a lot of calls recently about the possibility of storing firewood in new or used shipping container, and have received word that a steel shipping container is an approved method of storing firewood.
Why Store Firewood in a Shipping Container?
Shipping containers are made almost completely of CORTEN steel, or weathering steel, and won't catch on fire. The sides and top of the container are sealed and the dry wood is protected, so in the event of an approaching fire, hot ash, or tree fall, there is no way for the wood to ignite.
New and used shipping containers come in 20' and 40' lengths, so the internal volume is 1,360 cubic feet for a 20' unit and 2,270 cubic feet for a 40' unit; more than enough firewood space to get you through the winter. With the extra space you can also store just about anything else you can imagine – snow removal equipment, lawn tractors, and gardening tools just to name a few ideas.
Where to Get a Firewood Storage Container in Colorado?
Shipping containers are a hot commodity in Colorado, and inventory tends to turn over quickly, that being said ColoradoShippingContainers.com and ContainerAuction.com have a regular supply of shipping containers for sale in Colorado. When requesting a container you'll want to specify where you'll need the container to be delivered, and the size that you'll need. We've delivered shipping containers to Morrison, Pine and Evergreen, down to Parker and Colorado Springs, and north from Commerce City to Loveland and up into Wyoming. The professionals on both sites will contact you and make sure that you've got a safe, secure unit that will last for years to come.