Submitted by Colorado Container on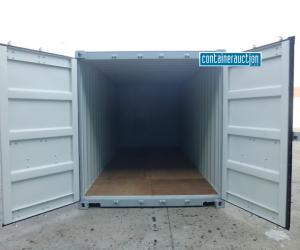 Portable Pot Farms
Shipping containers are already being converted into container homes and office buildings, storm shelters and cabins, and now portable pot farms.

Since marijuana was legalized in Colorado, a new industry was born and is booming.  The tax revenue added to the state has been impressive, and the increase in "all things evil" has been limited.  Being container people, one thing that we've seen is an increase in people interested in growing marijuana; and a very safe, practical way to build a hydroponic grow room is in a shipping container.
First off, we're not experts on the laws around growing marijuana or registering to grow marijuana.  For that, we suggest you consult with a local attorney or the Colorado state department of agriculture.
Now, on to the subject at hand: portable pot farming.
In recent years, people have recognized that containers are great components for building everything from hotels and housing to portable storage.  It was only a matter of time before someone looked at the structure and incorporated hydroponic farming equipment.  We already know that hydroponic farms have a continual growing season, so there's no off season for winter or delays due to inclement weather conditions.  We're not here to debate that, we're here to expand on the idea of building hydroponic farms inside of shipping containers.
Shipping containers are portable.
By design, containers are portable equipment.  They spend a majority of their life zipping around the world loaded with various products.  Moving a shipping container around Colorado isn't an issue and in many cases you don't need a forklift to load or unload the container.
Shipping Containers are secure.
Shipping containers, unless modified, have an opening on one end and are very difficult to break into.  The sides are solid sheets of corten steel and the only doors have strong cams and heavy duty locking gear.  Growing marijuana inside of a container is very secure and the risk of crop loss is limited.
Shipping containers are already used for farming.
Hydroponic farms are already growing food effectively around the world.  These hydroponic container farms are equipped with all of the required growing material, delivered onsite, and can begin producing crops immediately.
If you'd like to convert a shipping container into a hydroponic pot farm, send us a text message at 970-239-1368 or contact us through the site.  We can work with your design, or help you to create a design based on expert advice from local hydroponic companies like Way to Grow.   We've got a regular supply of 20' and 40' shipping containers in Denver and can help to equip them and transport them to you nearly anywhere in Colorado.